Speed Match Overview & Sample List of Games How to Play Back to New Bible Challenge Games
How to Play Speed Match Games online To play offline
Instructions to play Speed Match games from sample list
1. Click on the name of the game that you desire to play
2. Click on the green "Load File" button
3. Click on the red "Start Challenge" button.
<![if !vml]>

<![endif]>

4. Drag down as quickly as possible the correct answer (red "rectangular buttons") to the box
at the bottom containing the question or statement. It will give a clicking sound if the answer is
correct. If not try another answer.
Sometimes the boxes containing the answers may cover one another and have to be moved slightly.
<![if !vml]>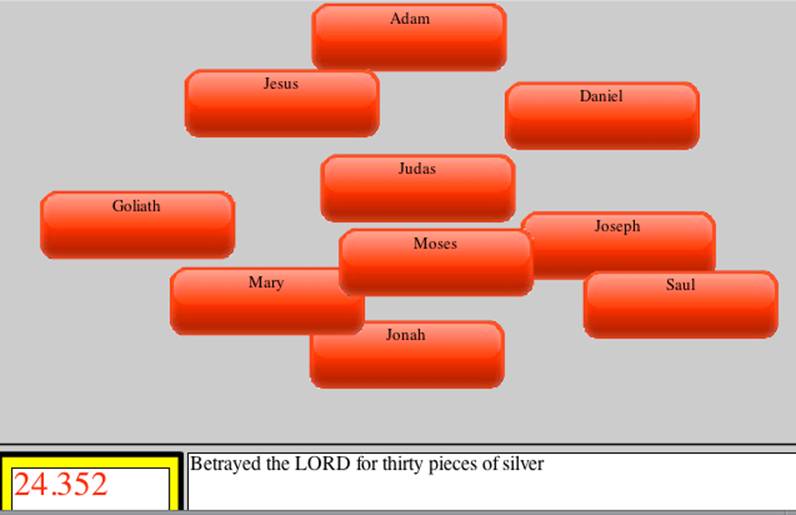 <![endif]>
5. Repeat this until all questions are answered correctly.
<![if !vml]>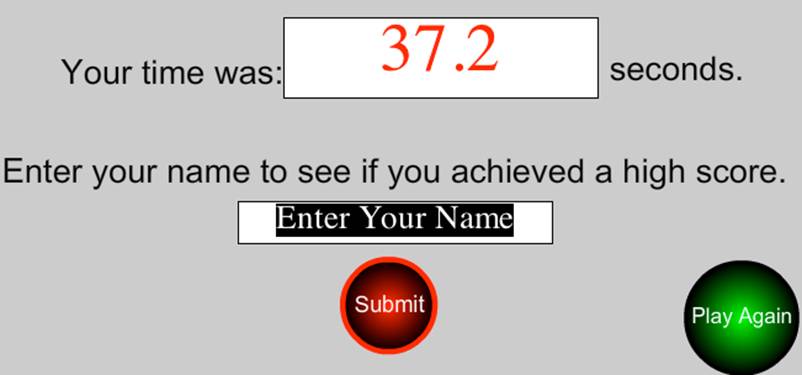 <![endif]>
6. When the game is finished your time for finishing will show and you will be given the opportunity
to compare your time with others.
7. The winner is the one who completes the game in the shortest time. You or some one else can
play the same game by clicking the "Play Again" button or you can start a new game by going
back to www.doinggood.org/Games/Speed match Games Overview and samples.htm

<![if !supportLineBreakNewLine]>
<![endif]>