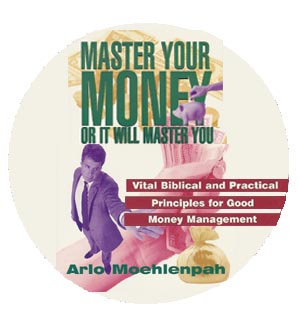 CD Contents

This CD contains the complete text of the book Master Your Money or It Will Master You. Also included are PowerPoint presentations of all 14 chapters of the book containing 291 slides including color pictures and animation effects.

Suggested Uses for the CD

These lessons may be used for midweek Bible Studies or adult Sunday School Classes. Also the material can be used for a Personal Finance class for Christian Schools or Colleges. The information on this CD may be presented as is utilizing the Microsoft PowerPoint Viewer installed on this CD. If one has the PowerPoint program installed on their computer they may modify the lessons by hiding, merging, or adding slides.